Central Division Director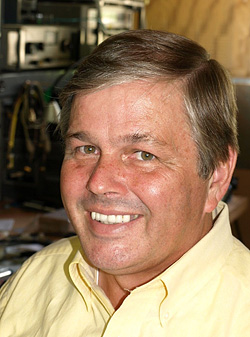 Kermit Carlson W9XA
1150 McKee Street
Batavia, IL 60510
(630) 879-0983
w9xa@arrl.org
Central Division Vice Director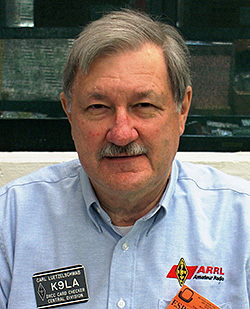 Carl Luetzelschwab K9LA
1227 Pion Rd
Fort Wayne, IN 46845
(260) 637-6988
k9la@arrl.org
NEWS FLASH - NEWS FLASH - NEWS FLASH - NEWS FLASH

Dear ARRL Central Division Member,
The ARRL Annual Board Meeting will convene in Connecticut on the 19th of this month. At this meeting there will be several motions considered for changes to the By-Laws of the American Radio Relay League. At the bottom of this letter are links to three different sets of motions for changes to that ARRL By-Laws which I would like to address. Two of sets of motions linked below are the subject of emails and postings on social media. The third set of files is a motion which I have filed that clarifies the ARRL Policy on Board Governance. That motion will eliminate ambiguities that have been interpreted as preventing an ARRL Director from telling the members in their Division how they will or have voted on an issue.
The files in the links below are the final versions of the motions that have been distributed in advance of the ARRL Board meeting. Please note that the motions authored by the ARRL Board's Executive Committee are considerably different from what is presented on various websites and that there is no motion proposed which would add a provision the removal of an ARRL member or officer. There is no such language in the Executive Committee proposals and it is my understanding that there will be no such provision introduced at the Board meeting. I will steadfastly oppose any such change.
There are several proposed changes to the By-Law which have been created by Hudson Director Lisenco, N2YBB. These motions seek to allow votes on the Board by the three sitting Vice Presidents who do not now have a vote on Board issues. I believe that there will NOT be a majority of 10 Directors who will approve this measure as published. It is my position to not support that or any of the other changes proposed by the Director Lisenco.
The motion which I have introduced, would eliminate a significant number of ambiguities in the ARRL By-Laws' and "The ARRL Policy on Board Governance". Simply stated, a Director MUST have the ability to tell the members of his Division how they voted on any issue before the Board.
At the 2017 July Board meeting I was one of the authors of a motion that was discussed during the Director's Motions portion of the meeting. It would have added language to the Policy on Board Conduct that I feel would have eliminated some ambiguity in the Policy. After serious debate, the motion was withdrawn without further consideration. In preparation for the Annual 2018 Meeting of the Board this January19th I have already re-introduced amendments to the Policy on Board Governance which I do anticipate will help clarify some very specific ambiguities. A link to my letter to my colleagues with a high-lighted mark-up appears in the link below.
The changes I have proposed will clarify those few ambiguities that have given rise to the pejorative reference to a "gag-order" in some social media threads and emails when referring to the ARRL Policy on Board Governance. While it has recently been repeated on the internet that the ARRL Policy on Board Governance is a "gag order", which limits a Director's ability to communicate candidly and directly, that assertion is incorrect. However, the presence of this incorrect perception indicates that the Policy itself suffers from ambiguities or imperfections that
must be corrected. The ARRL Policy on Board Governance must be at its face as clear and direct as possible.
Codes of board conduct are very much part of the current state of the art in the governance of most large not-for-profit membership organizations. Any ambiguity in that Policy that results in the remotest scintilla of a possible interpretation that the ARRL Board members cannot be transparent to the membership must be corrected.
The ARRL Policy on Board Governance clearly states that: " Being elected to serve on the ARRL Board of Directors is an honor and privilege bestowed by the membership. It is one that carries with it a serious responsibility to serve the interests of the ARRL and its members. Members of the Board of Directors and Vice Directors serve in a representative capacity relative to ARRL members, and in a fiduciary capacity relative to the organization. " Prior to the adoption of the "Policy" in 2016 the ARRL Board had been briefed by our Connecticut Legal Counsel that such a statement of recommended conduct is an expected portion of any responsible system of governance of a not for profit organization. That legal firm has been the ARRL Connecticut corporate counsel of record since Clarence Tuska and Hiram Percy Maxim first incorporated our League and I take that firm's recommendations as the best expert legal advice on Connecticut law available.
It is essential as a statutory requirement that a Director discharge the responsibilities of the office with no external encumbrance on the ability to fulfill these duties. NONE of the rules or policy of Board governance can be construed to create an allegiance to the organization, or to any other person or group that would supersede acting in the best interests of the League membership. Nothing in the Policy should be interpreted as modifying or altering that most essential imperative.
73, Kermit A Carlson W9XA
ARRL Director, Central Division



1150 Mc Kee St
Batavia, IL 60510
(630) 879-0983
W9XA@ARRL.ORG

Lisenco AABL proposed amendments
Lisenco AABL proposed amendments.html

Norris-EC AABL proposed amendments
Norris EC 1 ARRL AABL Gramatical Revisions Motion.pdf
Norris EC 2 Art 15 Liability.pdf
Norris EC 3 Art 16.pdf
Norris EC 4 Mebership Dues.pdf
Norris EC 5 Life Member Bylaw 8 9 10.pdf
Norris EC 6 Terms of Office.pdf
Norris EC 7 Elections BLs.pdf
Norris EC 8 Recalls BL 24.pdf
Norris EC 9 Officers Duties BLs.pdf
Norris EC 10 Committees BLs.pdf
Norris EC BL 48 Dispute Res.pdf

Carlson Policy on Board Governance
Carlson Motion 1.pdf
Motion to modify
Narrative



The ARRL has announced the NEW YEAR-LONG OPERATING EVENT !




Full details are available in the December QST !
A new and exciting operating event will kick off on January 1, 2018, at 0000 UTC (New Year's Eve in US time zones), when the
ARRL International Grid Chase
gets under way. The year-long event hopes to build on the success of the highly successful 2016 National Parks on the Air (NPOTA). The objective is to work stations on
any
band (
except
60 meters) in as many different Maidenhead grid squares as possible, and then upload your log data to ARRL's Logbook of The World (LoTW).
Registration
is free, and it costs nothing to use LoTW. Many hams are familiar with grid squares from the VHF/UHF and satellite realms, and everyone lives in one. ARRL's VUCC is based on grid squares, and some contests on HF, as well as on VHF and UHF, also use them as a scoring factor.
PLEASE see the ARRL.ORG Website for more of the story !
Complete details of the ARRL International Grid Chase will appear in the December 2017 issue of QST. The digital edition is available on Friday, November 10.

US Representative Adam Kinzinger receives ARRL Barry Goldwater Award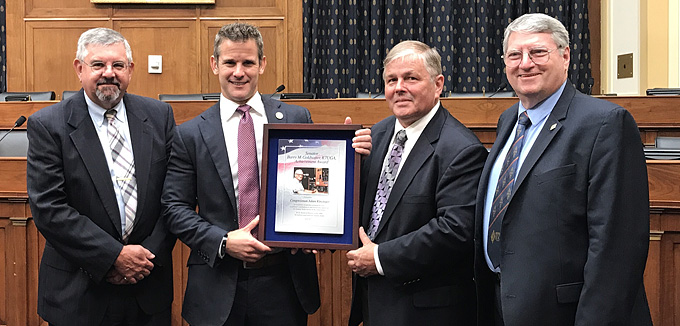 Photo l to r: Mr. Chris Imlay W3KD ARRL Chief Consul, Mr. Adam Kinzinger, Mr. Kermit Carlson, Director ARRL Central Division,
Mr. Mike Lisenco N2YBB, Director ARRL Hudson Division and Chairman of the ARRL Legislative Action Committee.,
July 12th, 2017 - Kermit Carlson, Central Division Director, presented the ARRL Barry Goldwater Award to US Representative Adam Kinzinger (IL-16). Mr Kinzinger was presented the ARRL Barry Goldwater Award for introducing the Amateur Radio Parity Act, HR 555.
A companion bill, SB 1534, has been introduced into the Senate. ARRL President, Rick Roderick, K5UR, has asked all amateurs to write the Senators in support of the Amateur Radio Parity Act. Click here for more information on how you can help support SB 1534.
IEEE EMC Society 2017 Meeting Success!
May 1, 2017 - The Chicago Chapter of the IEEE EMC Society held it's meeting on April 19th and all reports are it was a huge success! The "most enjoyable evening" was attended by over 200 IEEE members and amateurs. Those attending provided a very gracious and sizable donation to the ARRL Spectrum Defence fund as well.

K9CT New ARRL Central Division Contest Advisory Committee Rep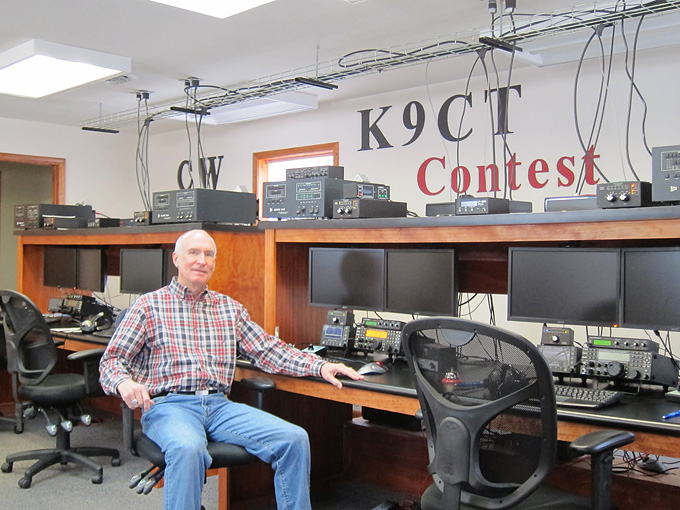 February 11, 2017 - For over 18 years Mr. Gregory Clark, K9IG, of Franklin, Indiana has served as the Central Division's representative to the ARRL Contest Advisory Committee (CAC). Having been appointed by Mr. Ed Metzger W9PRN in 1999, K9IG has been recognized as a guiding presence on this important body. His work on this Committee has helped the decision-making process of the ARRL Board regarding HF Contesting during the term of three Central Division Directors. Greg has announced his retirement from this committee position effect today. I would like to express my sincere gratitude for his service to the League and amateur radio over the past two decades. Thank you Greg !
I am a pleased to announce that Mr. Craig Thompson, K9CT, of Trivoli, Illinois has accepted the appointment as the ARRL Central Division Representative to the ARRL Contest Advisory Committee. Craig's accomplishments in amateur radio contesting includes many first place contest finishes and he holds several contest records. Craig is an ARRL Life Member, a member of the NIDXA, CW ops, A-1 Operators, the Maxim Society, and he is Board member of the NCDXF. Craig also presently serves as the President of the Society of Midwest Contesters.
I look forward to working with Craig as part of the ARRL Central Division team.
73, Kermit Carlson W9XA
HR 555 passes the US House of Representatives
JANUARY 23, 2017 - Greetings; It is with great pleasure that I can relate that the Amateur Radio Parity Act, HR-555, has passed the House of Representatives and is now on the way to the Senate. The bill passed by unanimous consent late Monday afternoon January 23rd, 2017. For the whole story, please see...
73, Kermit Carlson W9XA
HR 1301 passes the US House of Representatives
September 12, 2016 - Late breaking news. At 6:29 P.M. EDT, H.R 1301 as amended was considered on suspension and passed by the U.S. House of Representatives. It now goes to the U.S. Senate for consideration. Thank you to all who helped sign letters to their Representative. 73, Kermit W9XA
Carl Luetzelschwab, K9LA, Appointed new Central Division Vice-Director
July 21, 2016 - ARRL President Rick Roderick, K5UR, in consultation with Central Division Director Kermit Carlson, W9XA, has appointed R. Carl Luetzelschwab, K9LA, to become the new Central Division Vice Director. He fills a vacancy created when Carlson became Director with the recent retirement of Dick Isely, W9GIG. Luetzelschwab is a resident of Ft. Wayne, Indiana. Licensed since 1961, he is an ARRL Life Member and is well known in the amateur community.
He is a frequent contributor to many ARRL publications, and had previously served as the Editor of the ARRL's National Contest Journal. He is an active contester and DXer, having achieved DXCC #1 Honor Roll as well as having earned 160 Meter DXCC. He is considered one of the leading authorities on HF propagation and has been a frequent presenter at many hamfests and conventions, including W9DXCC, Dayton Hamvention, and DX University.
"I plan to bring lots of energy to the job and to be visible to the members of the Central Division," Luetzelschwab said. "It is an honor to serve and give back to the Amateur Radio service for all that it has given me over the years. I am looking forward to working with Kermit Carlson, W9XA, whom I have known for a number of years. And I would like to give a big thank you to retired director Dick Isely, W9GIG, for his friendship and many years of service. I hope to emulate his visibility and approachability."
Luetzelschwab is married to Vicky, AE9YL, and together they have participated in several DXpeditions, including YK9A, OJØ, and numerous trips to ZF, operating as ZF2LA and ZF2YL. He retired in 2013 after 41 years as an RF Design Engineer with Motorola and Raytheon (formerly Magnavox).
ARRL Central Division Director - Dick Isely, W9GIG, Steps Down
July 19, 2016 - Saying it was time that the ARRL Central Division had a younger leadership, Central Division Director Dick Isely, W9GIG, of Saint Charles, Illinois, has resigned from the League's Board of Directors. He has been succeeded by Vice Director Kermit Carlson, W9XA, of Batavia Illinois.
"I'm 77 years old, and I still have pretty good health, despite my slow recovery from a shingles attack that hit me last December," Isely said in a public announcement. "However, it's time that you have a younger Central Division Director." Isely and Carlson were re-elected last year without opposition, and Isely expressed confidence that Carlson would "do a better job" in the Director's chair.
Isely tendered his resignation during the July 2016 ARRL Board of Directors meeting over the weekend in Windsor, Connecticut, and acting on Carlson's nomination, Isely's Board colleagues elected him as an ARRL Honorary Vice President.
"I have thoroughly enjoyed meeting and talking with many of you over these many years, and, from time to time, there will be future opportunities for the activity," Isely's announcement concluded.
During his time on the Board, Isely served as a member of the ARRL Executive Committee as well as on the Board's Administration and Finance and Membership Services committees. He chaired the CEO Search Committee after former ARRL CEO David Sumner, K1ZZ announced his retirement in 2015. Isely also has been among the ARRL Board members to promote the Amateur Radio Parity Act on Capitol Hill.
Isely became the ARRL Central Division Director in 2001, succeeding Ed Metzger, W9PRN, and he was an ARRL Foundation director from 2007 until his resignation from the Board. He had served as ARRL Foundation vice president since 2008. ARRL Great lakes Director Dale Williams, WA8EFK, has been named to replace Isely on the ARRL Foundation Board.
Isely is a graduate of the University of Missouri and a retired US Navy and American Airlines pilot. He's an ARRL and an AMSAT Life Member and has been a radio amateur since 1977. Isely helped organize the National Frequency Coordinators' Council and served 4 years as a director.
ARRL President Rick Roderick, K5UR, is expected to soon announce a successor to Carlson to fill the now-vacant Vice Director's seat. The ARRL Central Division is comprised of Illinois, Indiana, and Wisconsin.